What is the CSCS scheme all about?
The Construction Industry Training Board (CITB) runs the CSCS scheme.
They are an organisation set up by the Government to work with construction companies to help build the UK's reputation for having a world-class construction industry.
One of the ways they do this is by making employers in the construction industry pay a levy, which is then used to fund projects to do things like improve skills and promote training of workers in the construction industry.
The CSCS scheme was set up as part of this – to help reduce accidents on construction sites and help them to run more smoothly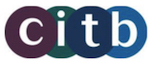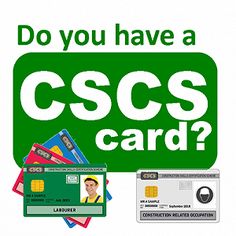 Proving you have an accepted qualification –
 online
cardfinder
.

   Pass the CITB Health, safety & environment test
   Pay the £36 CSCS Application fee
What can we do to help you?
We can help get through stage 
 of the above process for the green CSCS cards.
The IOSH Working Safely Course and the CITB Health & Safety Awareness Course (HSA) are MANDATORY courses that you must attend * in order for you to obtain the CSCS Green Site Labourers card.
We run both these courses on a regular basis at our training centre in Liverpool or on your company premises.
Visit our course calendar on our training website for forthcoming dates and information on course prices.
*unless you have an equivalent qualification